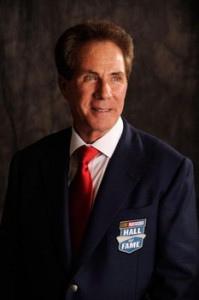 Darrell Waltrip
Darrell Waltrip is a national television broadcaster, American Motorsports analyst, former NASCAR driver, and a NASCAR legend. Darrell was a NASCAR driver for almost three decades (1972-2000). In 2012, Darrell was inducted into the NASCAR Hall of Fame, 2005 inductee to the International Motorsports Hall of Fame, 2003 American Motorsports Hall of Fame, and in 1998 names one of NASCAR's 50 Greatest Drivers of all Time.
Darrell's accomplishments in racing are among the top of all time racing, even after more than a decade of being an inactive driver he still holds many records today. Darrell's official slogan/catch phrase which is synonymous with his persona is "Boogity, Boogity, Boogity". Along with his great accomplishments, Darrell also owns several automobile dealerships in Franklin, TN and is lead analyst and commentator for Fox Sports Broadcasting Company, a columnist for Foxsports.com, an author, and a philanthropist. Darrell and his brother Michael sponsor an annual golf tournament and silent auction that help support Motor Racing Outreach and various other organizations.
Darrell Waltrip is a spokesperson, endorser, and owner of Physicians Forever Young Products.
Darrell Waltrip Keynote Speaker at 2015 National Prayer Breakfast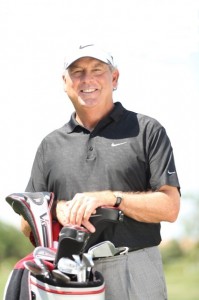 Lanny Wadkins
Lanny Wadkins is an American Professional Golfer with an astounding 40+ year career. Lanny attended Wake Forest University on an Arnold Palmer golf scholarship. Lanny started his professional golf career in 1971. Lanny was inducted into the World Golf Hall of Fame in 2009, was Ryder Cup Captain at Oak Hill Country Club in 1995, and PGA Champion at Pebble Beach in 1977. Lanny was also the PGA Player of the Year in 1985.
Lanny was the winner on the PGA Tour 21 times and runner up 21 times, as well as participating in The Ryder Cup eight times and elected Captain of the US Ryder Cup team in 1995. Lanny has traveled the world winning tournaments in Japan, Australia, Canada and South America. Lanny is a major name in the golf world. Currently Lanny is the lead analyst for the Golf Channel's Champions Tour, and designer of championship golf courses.
Lanny Wadkins is a spokesperson, endorser, and owner of Physicians Forever Young Products.
Lanny Wadkins 2009 World Golf Hall of Fame Inductee