$29.95 – $39.95
From: $39.95/month
If you are:
Urinating frequently
Experiencing intermittency
Experiencing decreased size and force of strain
Getting up in the middle of the night
Regular retail price of 2 Months is $39.95 get yours today at this discounted price!
It's time to take action today.
If you are suffering from any of the symptoms listed above, you may not be enjoying your life to the fullest. Instead of feeling embarrassed about your situation, ProstaKare has been developed to help you enjoy your life. For men that are over 50 years of age, enlarged prostate affects over half of these men! For men over 60, it increases to 60%!
The brainchild of Urologist Dr. Richard Mynatt, ProstaKare was created with one thing in mind: you. With so many activities going on in your life, we understand that preventive care may be the last thing on your huge list of things to do. With ProstaKare, you only worry about taking one medication for total prostate health! ProstaKare addresses BPH or enlarged prostate with 2 potent ingredients; these are Saw Palmetto and Beta–Sitosterol. ProstaKare also contains Quercetin which addresses prostatitis, and inflammation of the prostate. ProstaKare also contains Lycopene, which in some studies has been shown to help prevent prostate cancer.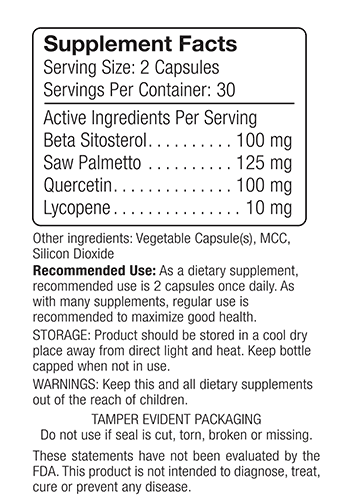 Unlike any product on the market today, ProstaKare is recommended by Certified Physicians. Created by Dr. Richard Mynatt, a Board Certified Urologist, ProstaKare is packed with key ingredients, such as Beta Sitosterol, Saw Palmetto, Lycopene, and Quercetin. "As a urologist, I'm surprised that nobody has come out with this product in the past. We at Physicians Forever Young are proud to make ProstaKare available as the most complete prostate formula on the market today."– Dr. Richard Mynatt, Creator of ProstaKare